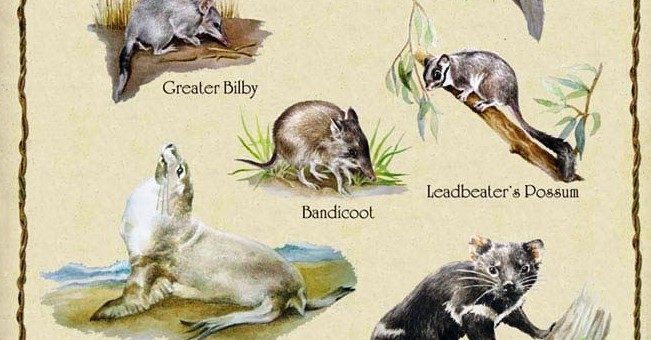 Wed 21st February – Lunch with Michelle Cooper
Posted by admin
On January 25, 2018
0 Comments
Fighting Extinction: A Zoo-based approach to conservation
When you hear the last ever recorded call of a species lost forever, it gives you goose bumps. Especially if you know that something could have been done to prevent such a tragedy. Extinction may be a natural process, but as humanity continues to live beyond our ecological boundaries, the impacts are being felt across the natural world. There are countless orgnaisations working towards saving those species most impacted by the current ecological epoch recently termed as 'the anthropocene', but many don't think of zoos as a player in this space. Zoos have traditionally set themselves up as important cultural institutions across the globe. Walk through their gates and elements of the natural world are on display before your very eyes – exotic creatures and new sounds and smells. It has been a place of wonder from which most will have cherished childhood memories. Today there are over 700 million people visiting zoos and aquariums on an annual basis. To stay relevant and retain their social license to operate, a zoo's mission must be relevant to the times and support the needs of the world's most threatened species. Come on a journey find out how a clear vision and strong narrative have changed the way zoos think about conservation as well as how Melbourne-based Zoos Victoria is influencing the rest of the globe in this space.
Since completing her BSc in Animal Biology from the University of Melbourne in 2003, Michelle Cooper has worked across zoos and aquaria, spanning a range of roles from zoo keeper to educator, interpretation manager and grants manager. In 2015 she was the first zoo-based applicant enrolled in the MPhil in Conservation Leadership at the University of Cambridge and completed her thesis with BirdLife International on the application of cultural values to support campaigning for threatened species recovery. Since returning to Melbourne she has been Acting General Manager Threatened Species for the past 12 months at Zoos Victoria. She loves engaging people in the plight of our lesser known species and am currently seeing out the development of Zoos Victoria's next Wildlife Conservation Master Plan – a 5 year strategic investment plan worth over $30M that will encompass both biological and social aspects of conservation to secure a future rich in wildlife.
This will take place at the Savage Club in Bank Place at 12 noon for 12.30pm. The Club is at 12 Bank Place (off Collins Street) in the City. Cost is $55 including drinks. All guests are most welcome; the more the better. Would you please advise Peter Baines at lunches@cambridgesociety.org.au or on 9820 2334 by latest Monday noon, 19th February, if you will be coming (and dietary requirements). Those emailing their intention to attend should ring Peter to confirm if they receive no email confirmation from him within 24 hours of booking.