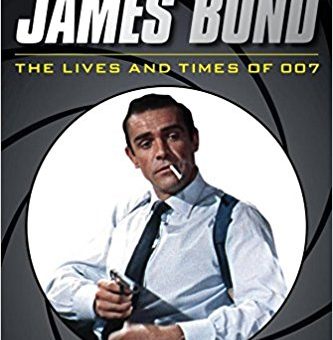 28th March Lunch with Jeremy Black
Posted by admin
On October 2, 2017
0 Comments
The politics of James Bond
Jeremy Black MBE graduated from Queens' College, Cambridge, with a starred first and then did postgraduate work at St John's and Merton Colleges, Oxford. He taught at Durham University from 1980 as a lecturer, then professor, before moving to Exeter University in 1996. He is a prolific lecturer and writer, the author of over 100 books. Many concern aspects of eighteenth century British, European and American political, diplomatic and military history but he has also published on the history of the press, cartography, warfare, culture and on the nature and uses of history itself.
Jeremy will present an insightful and thoroughly entertaining exploration of the political context of the Bond books and films. He offers a historian's interpretation from the perspective of the late 2010s, assessing James Bond in terms of the greatly changing world order of the Bond years—a lifetime that stretches from 1953, when the first novel appeared, to the present. Black argues that the Bond novels—the Fleming books as well as the often-neglected novels authored by others after Fleming died in 1964—and films drew on current fears in order to reduce the implausibility of the villains and their villainy.
This lunch will take place at the Savage Club in Bank Place at 12 noon for 12.30pm. The Club is at 12 Bank Place (off Collins Street) in the City. Cost is $55 including drinks. All guests are most welcome; the more the better. Would you please advise Peter Baines at lunches@cambridgesociety.org.au or on 9820 2334 by latest Monday noon, 26th March, if you will be coming (and dietary requirements). Those emailing their intention to attend should ring Peter to confirm if they receive no email confirmation from him within 24 hours of booking.