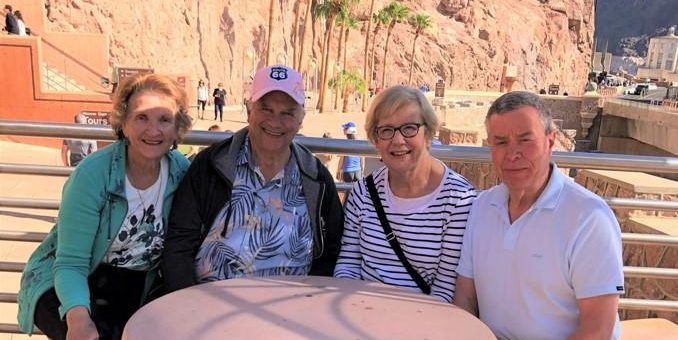 Fortuitous Reunion on Route 66
Posted by Fabrice Boucherat
On October 15, 2019
0 Comments
Early this year Neville Norman talked to us at lunch about the Hayne Report. Amongst the audience was Paul Latimer.
Afterwards Paul persuaded Neville to repeat this talk at a Cambridge/global law conference at Jesus College Cambridge in September. This then duly happened.
In conversation they each discovered that, with their wives, Catherine Latimer and Margaret Norman, they were driving across the USA on Route 66, at about the same time, but in different directions. They agreed to meet. Paul suggested Hoover Dam, which the Normans had visited in 1984, first time for the Latimers. Their planned hour-long meeting got joyously extended.