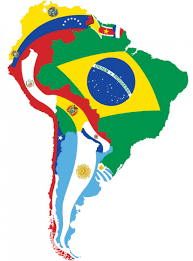 Presidential Lunch: Emerging themes in South American politics
Posted by Fabrice Boucherat
On August 24, 2019
0 Comments
Lunch on 18th September 2019
Our President Raul Sanchez-Urribarri is a Senior Lecturer in Crime, Justice & Legal Studies at Latrobe University. He obtained his first law degree at Universidad Católica Andrés Bello (UCAB), a private university in Venezuela, followed by an LLM at Cambridge (St Edmund's 1998/99) and a PhD at the University of South Carolina. He appears frequently on local TV stations when they are looking for comment on the political situation in Venezuela.
In this talk he will discuss the changing politics of South American countries, not limiting himself to Venezuela. At the moment Brasil, Argentina, Chile and Venezuela score most of the headlines, but volatilidad is a feature of many South American countries, only the Brasileiros adding an e at the end of the word.
This lunch will take place at The Savage Club in Bank Place at 12 noon for 12.30pm. Cost is $55 including drinks. All guests are most welcome; the more the better. Would you please advise Peter Baines at lunches@cambridgesociety.org.au or on 9820 2334 by latest Monday noon, 16th September, if you will be coming (and dietary requirements).  Those emailing their intention to attend should ring Peter to confirm if they receive no email confirmation from him within 24 hours of booking.